We want to help you choose the best kitchen fixtures for your design.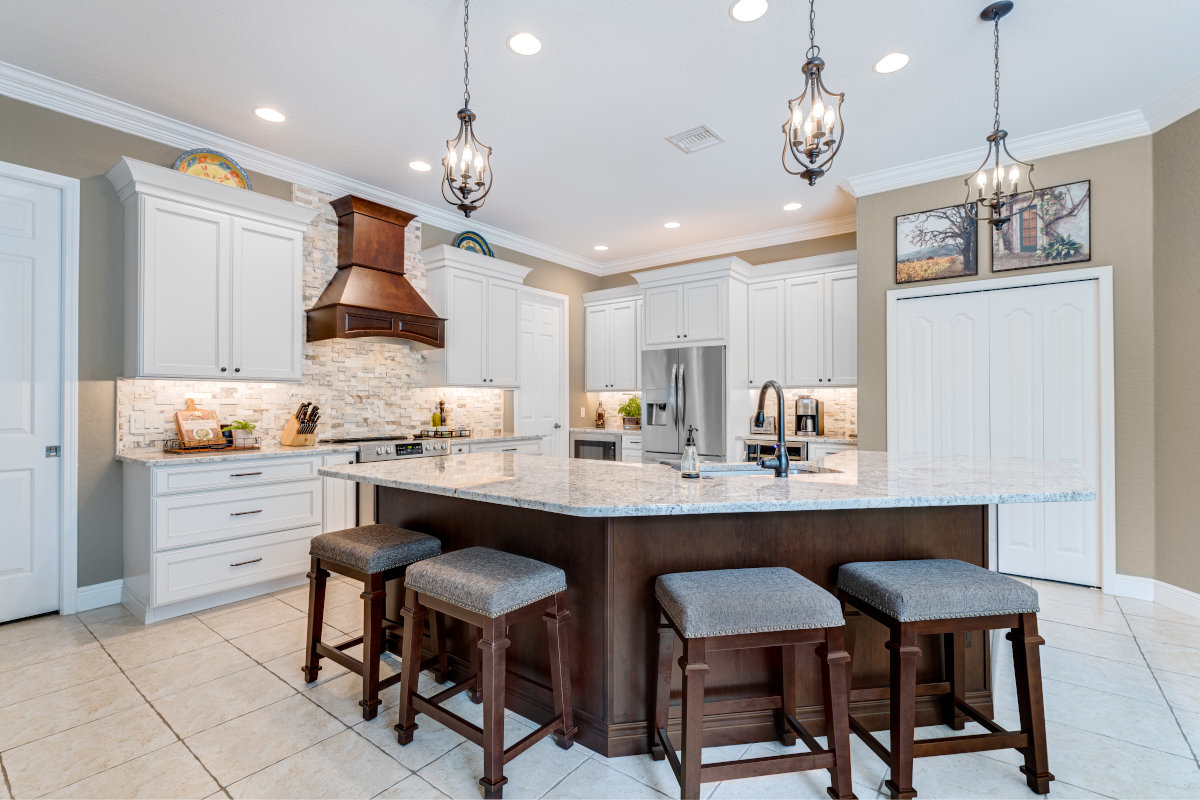 Creating the perfect kitchen for your home is an idea that many of us dream about. Whether your kitchen is currently a blank slate of a new build or you are anxious to get rid of your outdated kitchen space in favor of something more modern, we can help you get started. Here at Complete Kitchen & Bath, our team of experts is ready to assist you in getting your kitchen fixtures, design, and materials to blend with stunning results. We take every detail of a design seriously to ensure stunning results for your Valrico, Florida home, and that includes kitchen fixtures.
Your kitchen fixtures are a great way to incorporate a little whimsy, fun and personal touches into your kitchen design. While you might want to leave certain aspects of your kitchen, such as the cabinetry or flooring, on the neutral side, kitchen fixtures can be a great way to choose something trendy, current or in a bold color or pattern. Because many kitchen fixtures such as the cabinet hardware, lighting and even the backsplash can be easily changed down the road when your style has evolved, these fixtures are a great place to cut loose and have fun.
Our selection of kitchen fixtures rivals many other kitchen and bath design stores in the area. We have a huge selection and can show you what the final product will look like with our 3D imaging options. This will allow you to have peace of mind and confidence in any of your decisions, from the kitchen fixtures down to the cabinetry and flooring. If you have questions or would like to learn more, please contact us today.
---
At Complete Kitchen & Bath, we install kitchen fixtures in Lakeland, Winter Haven, Auburndale, Bartow, Plant City, Davenport, Lake Wales, Valrico, and all of Polk County, Florida.