We can help complete your kitchen with the perfect kitchen fixtures.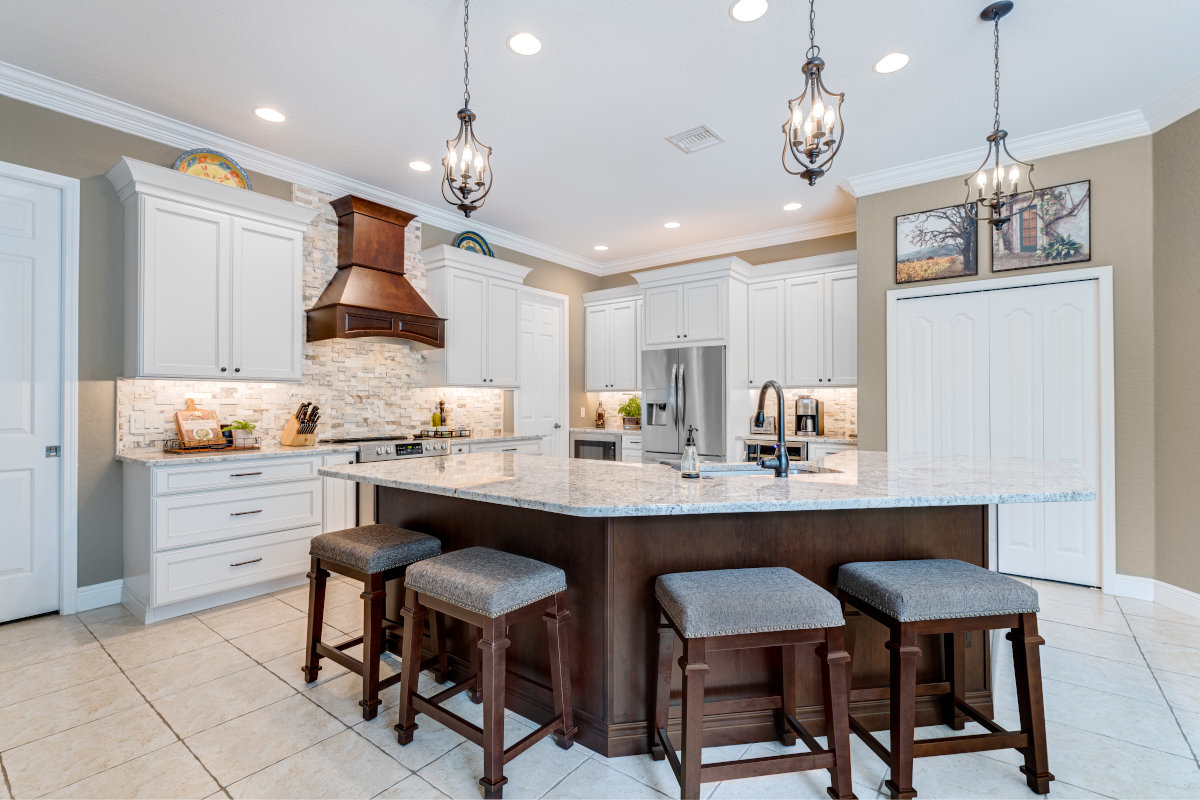 When you are thinking of remodeling your kitchen, we know that it can seem like an overwhelming project. You have to make all kinds of decisions about the layout and design of your new kitchen. You have to decide if you want to change the layout or leave it the same. Luckily for you, at Complete Kitchen & Bath, we can help you with all these big decisions for your kitchen. We can work with you on every step of your remodeling project from the design phase to the installation phase. We will even walk you through picking out the perfect kitchen fixtures that will complete the look of your kitchen and make it really look amazing.
Kitchen fixtures really personalize your kitchen. Sometimes the smallest details can make the biggest impact in the overall look you are trying to achieve. The popular saying "it's all in the details" is definitely true when it comes to your kitchen. Whether it is light fixtures, faucets, the style of your sink, or the hardware on your cabinets, every detail will make a big impact. When everything ties together, it will look just how you like. You can choose what style you want with your home, and the fixtures will help showcase that style. You can choose modern, traditional, farmhouse, or even an eclectic design for your kitchen, and the fixtures will tie all of that in and make your kitchen look complete.
Contact us today if you would like help with the kitchen in your Auburndale, Florida home. We can help you with every detail, including helping you select the perfect kitchen fixtures for your home. We do excellent work and will be there throughout your entire remodel to make sure that your kitchen looks exactly how you envisioned it to be.
---
At Complete Kitchen & Bath, we install kitchen fixtures in Lakeland, Winter Haven, Auburndale, Bartow, Plant City, Davenport, Lake Wales, Valrico, and all of Polk County, Florida.