Our team here at Complete Kitchen & Bath understands that design trends come and go, and it can be difficult to tell when a trend catches on because it offers real benefits, and when the trend is based on fashion alone. One of the most popular trends in home design in recent years has been the use of granite countertops–they have become so popular that choosing any other option would seem to be unthinkable, at least if HGTV is to be believed. But are they actually worth the hype? In this article, our team will attempt to answer that question so that you can make the best decision for your needs.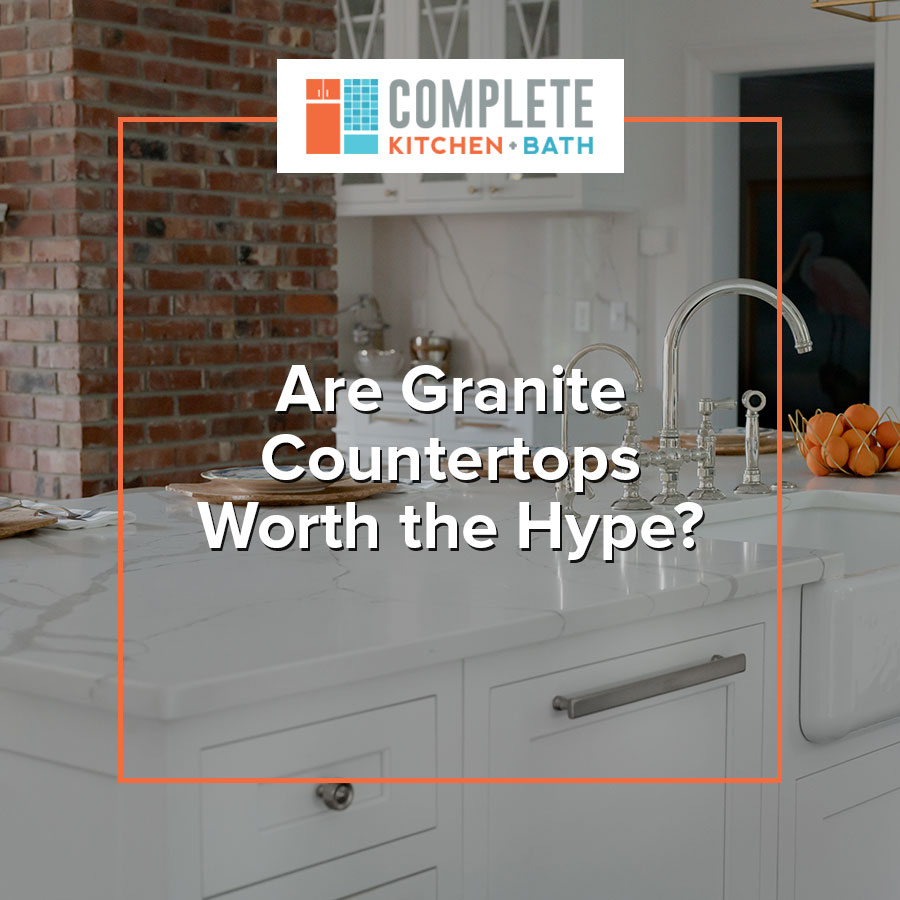 Durability- One point in granite countertops' favor is that granite is an incredibly hard and durable material. It will not easily scratch, and it will stand up to a great deal of wear and tear while continuing to look great.
Ease of Maintenance- Another thing that points to granite countertops being worth the reputation and popularity they have gained over the years is the fact that they are very easy to clean and maintain. Granite does not stain, so you won't need to worry about that, and it requires nothing more than a few swipes of a bleach wipe to keep it clean and sanitary.
Beauty- Of course, the main appeal of granite countertops has always been their striking beauty, and our team concurs that that beauty is indeed impressive. Granite counters give any kitchen or bathroom an elegance that can't be matched. For these reasons and more, we have to say that granite countertops are definitely worthy of their popularity.