Come and see our beautiful selection in quartz bathroom countertops and learn why we've been a trusted resource for nearly fifty years.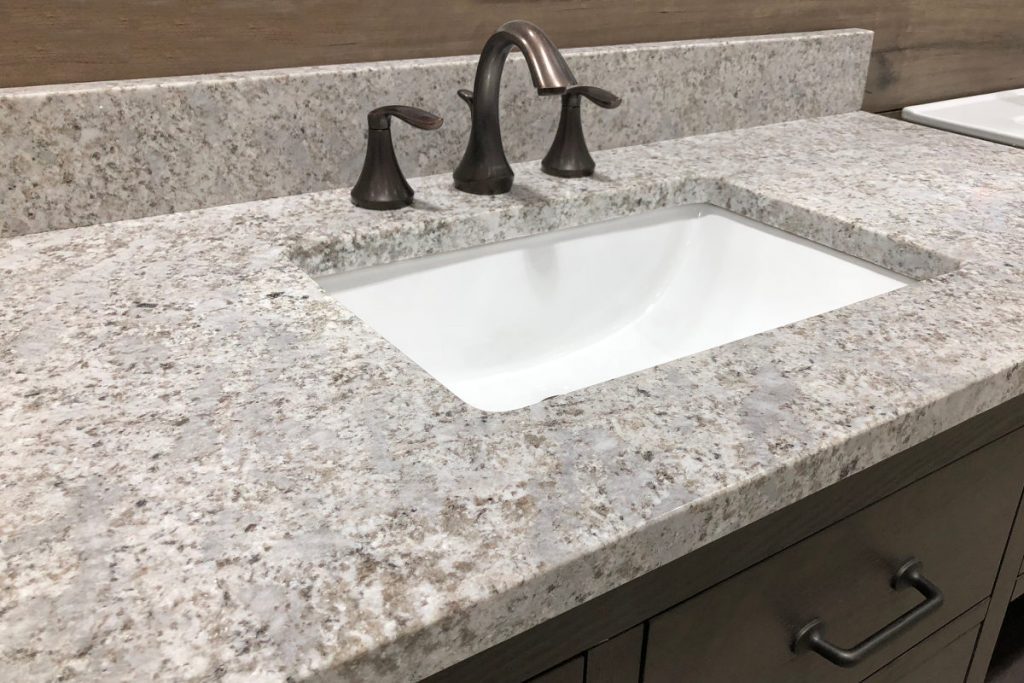 Here at Complete Kitchen & Bath, we love helping our clients make their home improvement dreams a reality. If you are building or renovating a bathroom in Valrico, Florida, we can help you with several aspects of your project, such as bathroom cabinets, showers, flooring, and countertops.
When it comes to counters, there are several choices in material. There are many advantages of choosing quartz bathroom countertops:
Durable – Like granite, quartz countertops are very durable. They will not crack or chip, so you can count on them to last for many years.
Stain resistant– Quartz is nonporous, so it can resist stains, like those used from oils commonly used in bathrooms.
Easy to clean – The nonporous surface also means that it won't harbor bacteria, which is important in a bathroom.
Style – Since quartz bathroom countertops are manufactured, they can be made in a wide array of colors, so you are sure to find one that best fits your style.

If you come to our showroom at Complete Kitchen & Bath, you will be stunned by the beautiful choices you see in quartz bathroom countertops, as well as other bathroom update options. We work with trusted and reputable manufacturers, so you can trust that any product you receive from us will be worth the cost. Each of our installations is performed by highly experienced and talented tradesmen who pay careful attention to detail and perform each job with skill and precision. Come and visit us today to learn why so many people have trusted us with their projects since 1973. We look forward to working with you.
---
At Complete Kitchen & Bath, we install quartz bathroom countertops in Lakeland, Winter Haven, Auburndale, Bartow, Plant City, Davenport, Lake Wales, Valrico, and all of Polk County, Florida.