Refresh your look with durable and low-maintenance quartz bathroom countertops.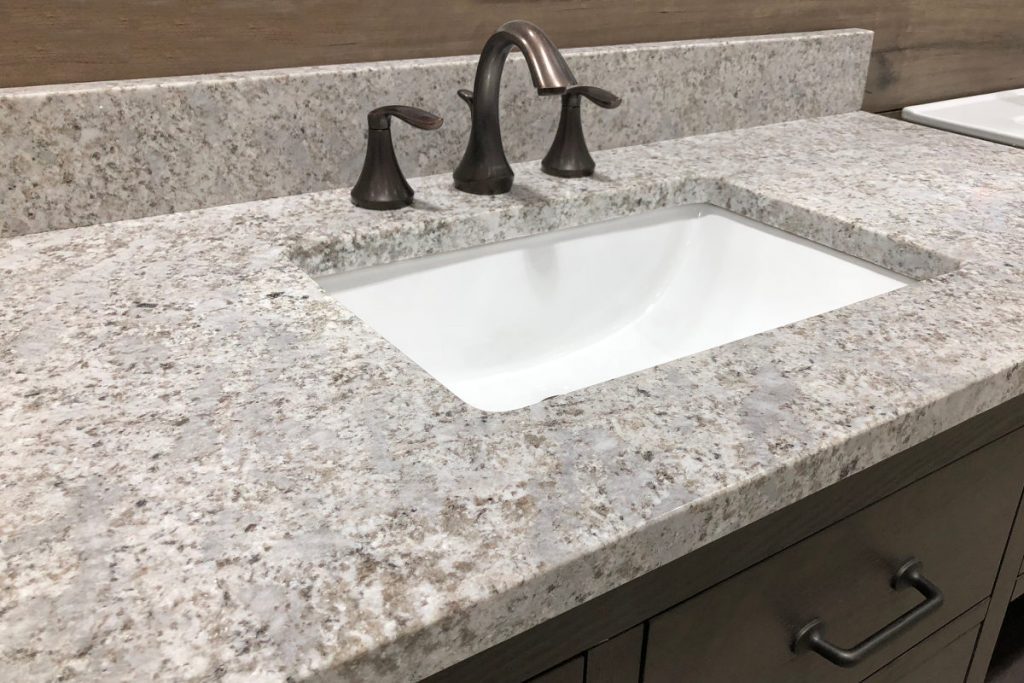 Even though it is usually the kitchen that gets all the glory and attention when it comes to homes these days, spending some time and effort on re-vamping your bathroom can make for a space that you actually enjoy using every day! Bathrooms need to be filled with more durable materials due to all the water, moisture and humidity. Because you need durable materials for your bathroom, your bathroom needs quartz bathroom countertops!
Quartz is a great, some would say ideal, material for bathroom countertops. Because quartz is resistant to both heat and humidity, it can handle whatever elements your bathroom throws at it. This means you can use a curling iron without worry of it scorching your countertops. You can let your child play with their toy boats in the sink without an issue. Furthermore, because quartz bathroom countertops are easy to clean and maintain, they will be an ideal solution for that dreaded chore of bathroom cleaning.

When you are looking to re-design your bathroom or refresh your bathroom space, consider quartz bathroom countertops when you are looking at materials. These eco-friendly, durable and color-consistent options can complete the new design look of any space. No matter the size or location of your Lakeland, Florida property, if you are remodeling the bathroom in any way, consider quartz bathroom countertops. To learn more about Silestone or Caesarstone quartz bathroom countertops, come and see our quartz bathroom countertop experts here at Complete Kitchen & Bath today. 
---
At Complete Kitchen & Bath, we install quartz bathroom countertops in Lakeland, Winter Haven, Auburndale, Bartow, Plant City, Davenport, Lake Wales, Valrico, and all of Polk County, Florida.