Kitchen islands offer flexible storage, seating and cooking options.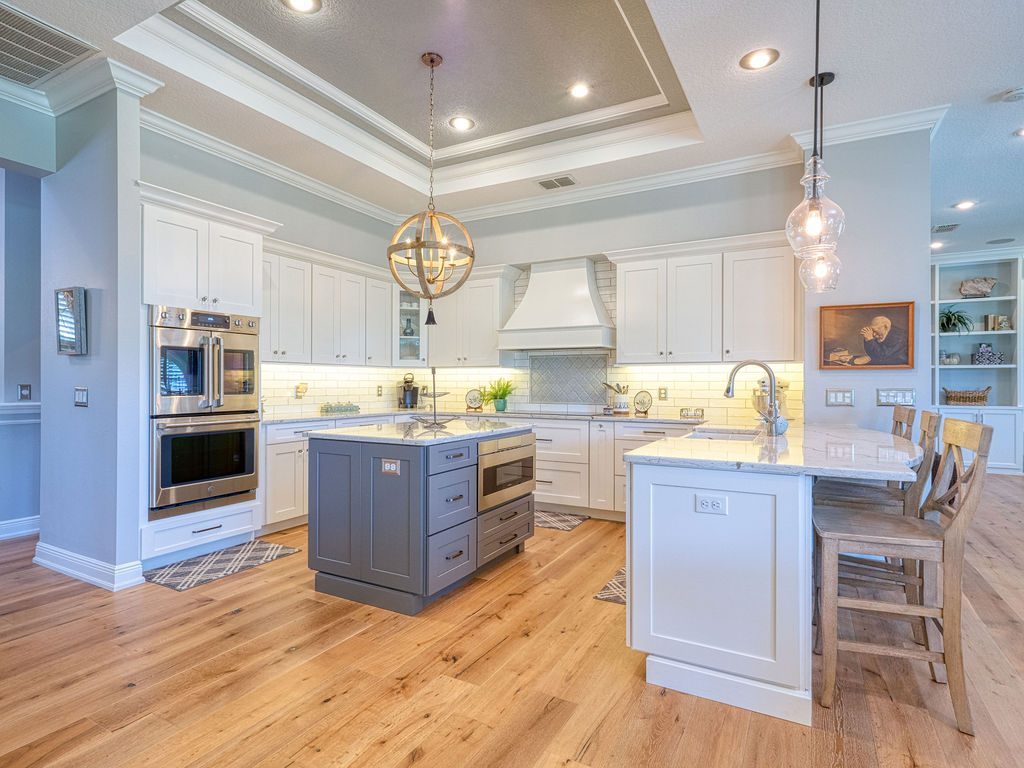 The kitchen is the heart of the home. It is where everyone wants to gather, where you want to enjoy a meal or work on a late-night science project with your child. No matter what is going on in the home, it can feel like everyone always ends up in the kitchen! Because a kitchen is so important to your home, we here at Complete Kitchen & Bath want to ensure that your kitchen has all the storage and counterspace it can with the addition of kitchen islands.
Many people love kitchen islands for their smart use of space and storage. With our custom cabinetry option, we can get you exactly the type and style of quality cabinetry that will make the best use of this space. Because some spaces can afford kitchen islands that have back-to-back cabinetry, you can double your storage options using smart designs and the right cabinetry.
Another great feature of kitchen islands is that they have a wide expanse of countertop space. Unlike standard countertops which only go to a depth of 25 inches, you can use your kitchen islands for a much larger space. This makes them very flexible, often offering the option of extra seating or a place to do things like roll out cookies or bread. With the right materials like granite, your kitchen island can be the ideal place to make chocolates!
If you'd like to get the flexibility and usefulness of a kitchen island for your kitchen, let us give you a hand. Give us a call today and let's get started on creating the perfect kitchen island for your Winter Haven, Florida home today.
---
At Complete Kitchen & Bath, we install kitchen islands in Lakeland, Winter Haven, Auburndale, Bartow, Plant City, Davenport, Lake Wales, Valrico, and all of Polk County, Florida.