Along with home office cabinets, we offer cabinets for other rooms in your home.
In the recent past, the number of people working from home has increased drastically. Having a functional space to work remotely is a must if you want to accomplish your tasks and be as productive as possible. But when your home office feels cluttered and cramped, it's more difficult to focus on the tasks at hand.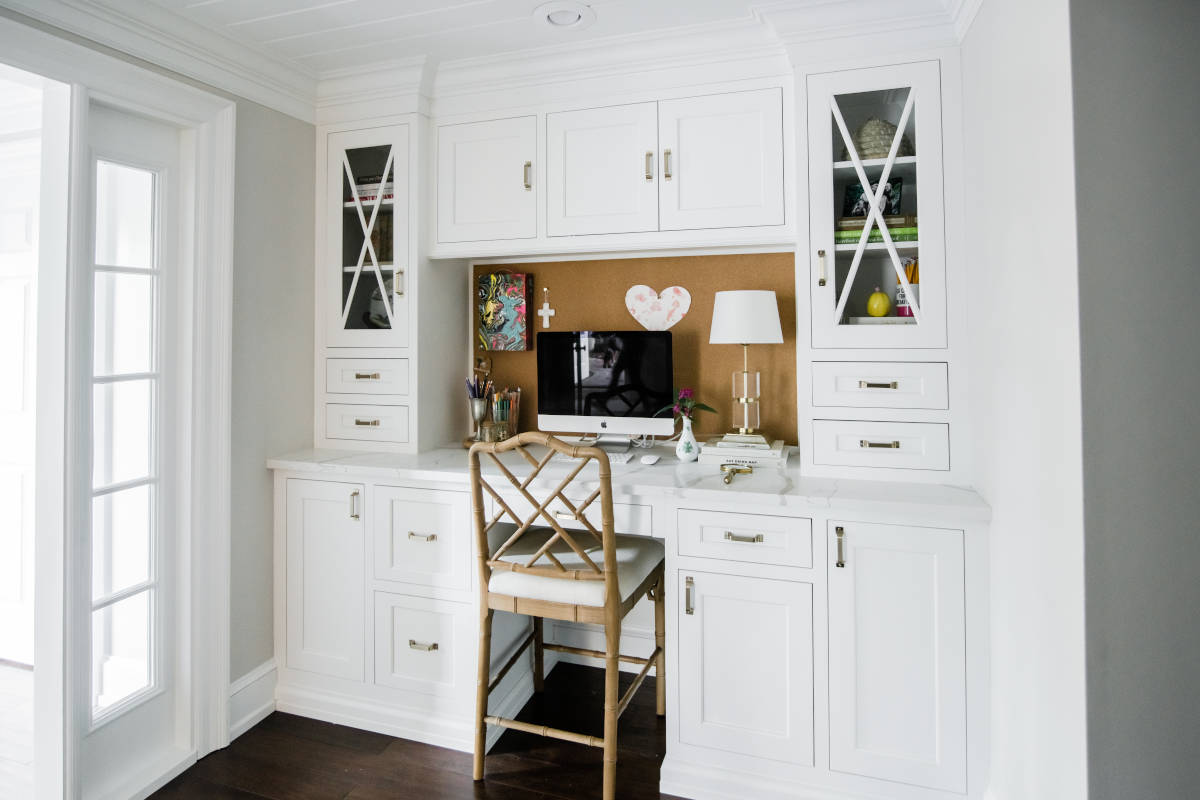 Our team at Complete Kitchen & Bath can transform your home office, giving you the features that make the space more functional and visually appealing. We specialize in home office renovations and often include the addition of home office cabinets as part of the process.
If your home office lacks storage space, adding cabinetry can be a game-changer. Similar to the cabinets installed in kitchens and bathrooms, home office cabinets make it easy to store items within reach but out of sight. You can improve the organization of your office by putting things away when they're not in use.
The custom cabinets we install for our clients are made with high-quality materials, so they will enhance the visual atmosphere of this space in your Valrico, Florida home. Since we do custom work, we can add cabinets based on your specifications, such as to accommodate equipment of varying sizes. We also take pride in providing excellent service from start to finish. Our technicians will work efficiently to minimize downtime and give you back your office as soon as possible.
Along with home office cabinets, we offer cabinets for other rooms in your home. If we're adding cabinets to the home office, we can match what you currently have or do a full overhaul to give you all-new cabinetry throughout your living space.
---
At Complete Kitchen & Bath, we install home office cabinets in Lakeland, Winter Haven, Auburndale, Bartow, Plant City, Davenport, Lake Wales, Valrico, and all of Polk County, Florida.