Our stone fabrication shop offers beautiful stone cut to exacting specifications.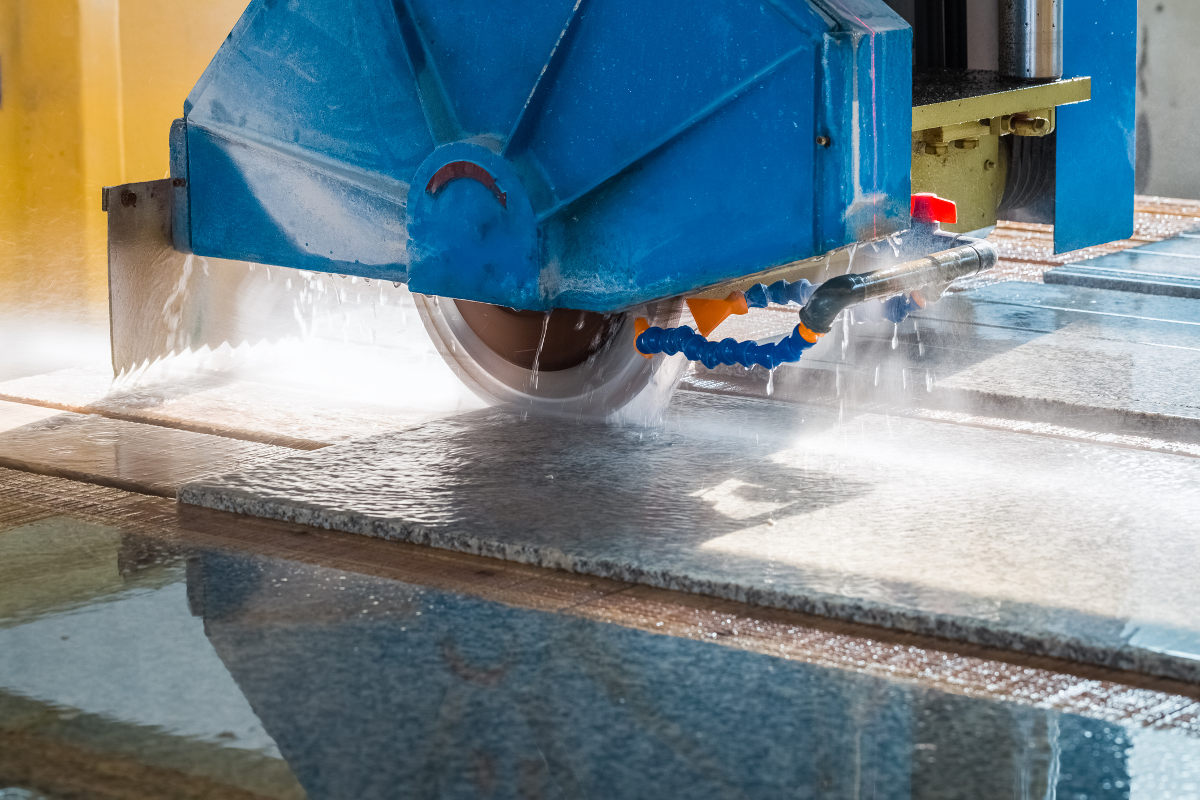 When you are redesigning a kitchen or a bathroom, there are many decisions that need to be made, often at the same time. Choosing colors, materials and accessories from small samples and trying to envision these items on a much larger scale is challenging to say the least. Here at Complete Kitchen & Bath, we want to help you see the big picture and have confidence in your design with our variety of different design aids, including a visit to our fabrication shop. If you have been looking at stone fabrication to utilize for countertops or large, seamless shower options, we want to assist you.
Our stone fabrication service allows you to visualize the entire slab of stone before deciding on which option you would like for your own countertops. Because there are many natural differences in stone, it is possible for a slab to look quite different from the stone sample. Our stone fabrication shop will allow you to inspect your slab and determine which option you want to enjoy in your new space for decades to come in the Valrico, Florida area.
Choosing to work with us means getting a front-row seat to look through our stone fabrication shop. We offer a variety of different stone options, including quartz, vetrazzo, and more. With different types of stone options, we are able to utilize a variety of tools to create exacting and perfect cuts on your stone so it will guarantee a smooth, even and flawless finish. If you have been looking for quality options, we want to help you. Come see us today to learn more about the options available at our stone fabrication shop.
---
At Complete Kitchen & Bath, we offer stone fabrication services in Lakeland, Winter Haven, Auburndale, Bartow, Plant City, Davenport, Lake Wales, Valrico, and all of Polk County, Florida.