Our wide selection of kitchen cabinets can help you create your dream space.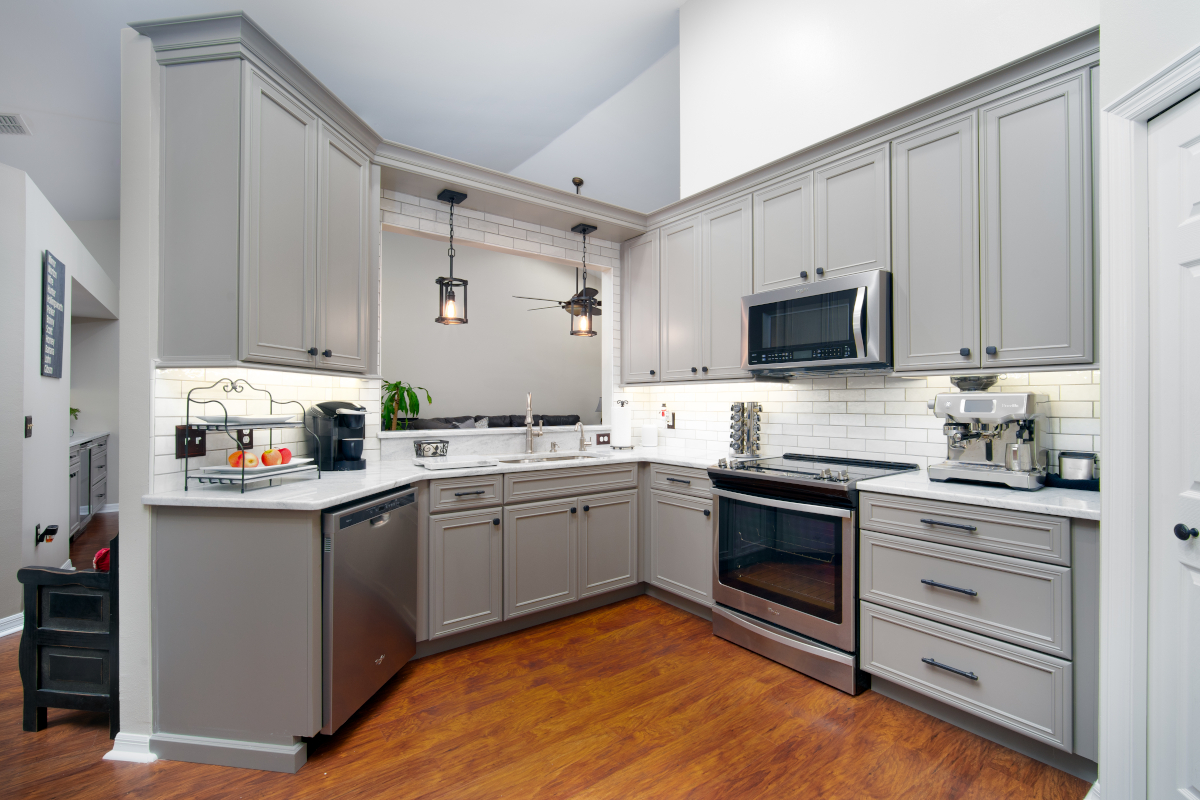 A kitchen is arguably one of the most important rooms in the entire home! It seems that no matter what is going on, everyone seems to end up in the kitchen. It is therefore understandable that people today are looking for kitchens that serve dual purposes. Whether you want your kitchen to have a space where you can store homework supplies for young children, are anxious to have enough plugs to charge all the family devices in one spot or are desperate for a chef's kitchen where you can finally exercise your passion for creative cooking, we are here to help.
At Complete Kitchen & Bath, we have nearly 15 years of design experience in the world of kitchens and baths. We utilize our experience in this design area to help our clients find their ideal kitchen design. Kitchen cabinets are such an important part of the overall design and often one of the largest expenses in a kitchen remodel, so we take extra steps to ensure that your kitchen cabinets are going to look and feel perfect once they are installed. We know that it is often difficult for people to envision the entire end result from one or two samples, so we have 3D rendering options that will give you a better view of your kitchen possibilities before they are done.
Our kitchen cabinets are built by brands that we know and have seen consistent quality with throughout the years. We believe in giving you lasting materials for a kitchen of your dreams that will grow with you. If you would like to learn more about our options when it comes to kitchen cabinets for your Auburndale, Florida home, please give us a call today.
---
At Complete Kitchen & Bath, we install kitchen cabinets in Lakeland, Winter Haven, Auburndale, Bartow, Plant City, Davenport, Lake Wales, Valrico, and all of Polk County, Florida.