We can help create a space for all of your kitchen accessories.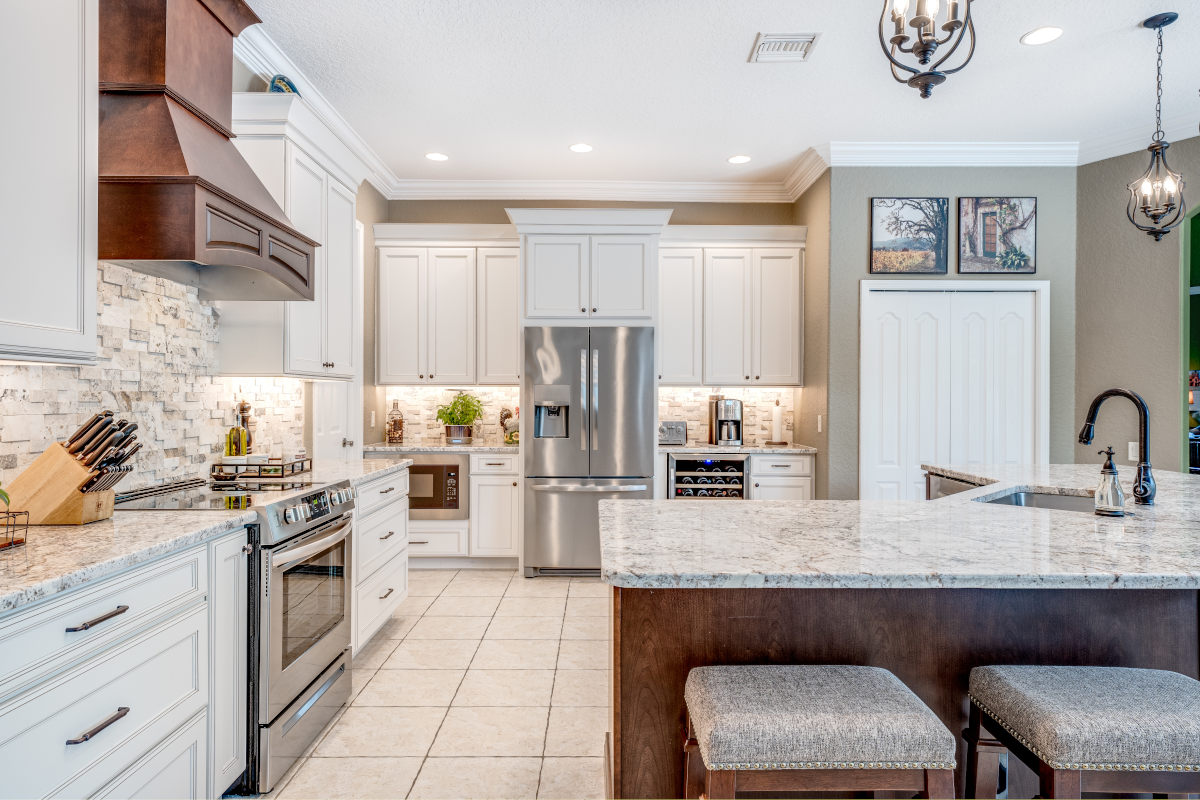 One thing that most homeowners do not love about their homes is the amount of storage space in the kitchen. It can often feel like our kitchens were designed without the designer actually thinking about where everything would go in the kitchen. This is especially true in older homes. There were not nearly as many different kitchen gadgets in the past, and the need for more space was not usually a concern. If you feel like you do not have enough storage for your kitchen accessories, you can consider all of your storage needs in a kitchen remodel. You can design a kitchen that actually works for you. You will have plenty of space and will love displaying your accessories in your brand new kitchen.
When you work with us at Complete Kitchen & Bath on your kitchen remodel, we can help you come up with a design plan that fits the space you have available and that will give you the maximum storage space for all of your kitchen accessories. You will not have to limit the number of accessories you buy because you do not have room. We can design your new kitchen keeping what you need to store in mind. We can have built-in spice racks, a place for a pebble ice maker and even a place to store larger accessories like stand mixers, slow cookers, pressure cookers, and air fryers. You can have all the accessories you need to have a functional kitchen.
If you are interested in having us help you create a kitchen design with plenty of room for all of your favorite kitchen accessories, contact us today. We can transform the kitchen in your Auburndale, Florida home and create a beautiful and functional space that you will love for many, many years.  With plenty of storage space, you can have all of the kitchen accessories that your heart desires.
---
At Complete Kitchen & Bath, we install kitchen accessories in Lakeland, Winter Haven, Auburndale, Bartow, Plant City, Davenport, Lake Wales, Valrico, and all of Polk County, Florida.