Here at Complete Kitchen & Bath, our business model is based on being a true one-stop shop where clients can look at quality materials and experience exceptional design services alongside the expertise of a contractor. We love getting new clients because they come in and present new ideas to us, which allows us to keep completing new projects. Some new additions to our fabrication shop are in the works, and we are excited for them to be finished so we can help everyone, from those who want the materials to do the job themselves to those who need more involved help with our turnkey services.
Some of the new additions we are in the process of making to our fabrication shop include:
A BACA water jet saw, which replaced our old saw system
A showroom where you can view different materials
A large variety of remnant pieces of both granite and quartz
Stock that can be combed through and hand-selected by our clients
Inventory that's replenished on a regular basis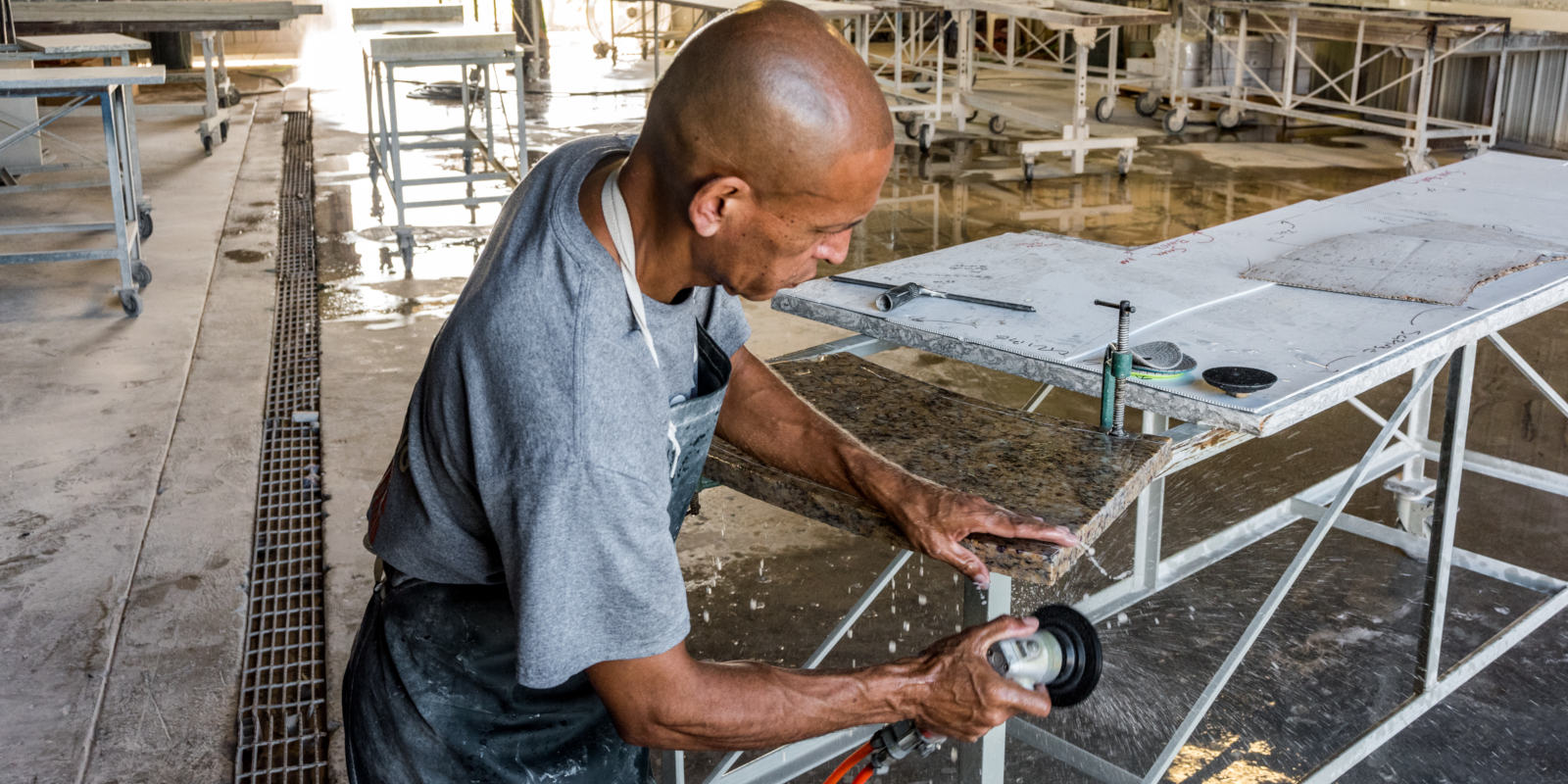 Take a trip to our fabrication shop. and you'll be presented with endless combinations of tile, hardware, cabinets, layouts, and more. Our team members are incredibly professional, friendly, and dedicated to client satisfaction, and hearing that this is the case from our clients is one of the best compliments we get.
Every job we do at Complete Kitchen & Bath is completely custom, and the new additions we are making to our fabrication shop will help us continually do this. Give us a call today to book a tour of our fabrication shop and to start putting together ideas for your bathroom or kitchen renovation!
BOOK A TOUR