You've built your new home, and move-in day has come and gone.  Now it's time to clean! If you have never owned a home with hardwood flooring, you may not know the proper way to clean and maintain hardwood.  Here at Complete Kitchen & Bath we want your floors to stay as beautiful as the day we installed them.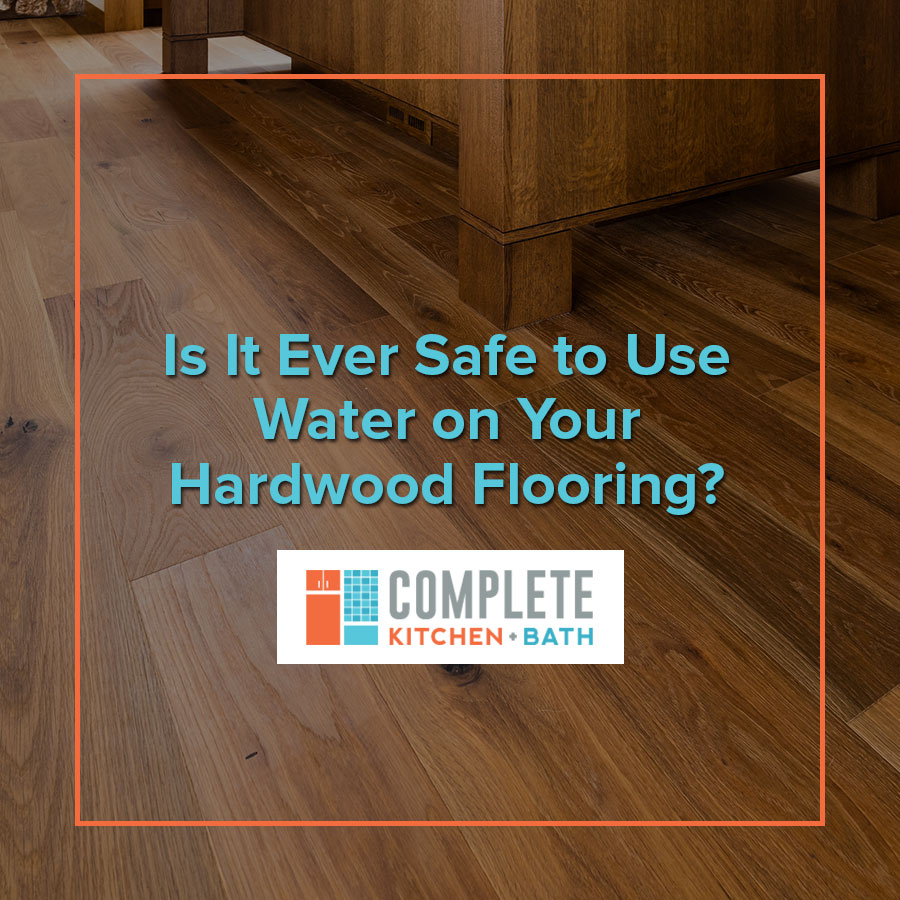 In short, you can use water to clean your hardwood flooring, as long as it's not a soaking-wet mop. Using a lot of water can cause:
Swelling- Puddles of water on your hardwood flooring can cause swelling of the wood. To prevent this, do not clean with large quantities of water and clean up water spills immediately.
Mold- If water gets trapped under your hardwood flooring, mold will begin to grow, which can lead to more wood damage.
Change in texture- Water can cause a change in your flooring texture, including warping, buckling, and sinking.
To avoid these issues, make sure you write out the mop very well before using on your hardwood flooring. We want your hardwood flooring to be the focal point of each room in your home.  So when in doubt, contact us at Complete Kitchen & Bath with any questions.