Bathrooms are one of the most essential functional spaces in any home, so the fixtures and materials you put in them matter. Here at Complete Kitchen & Bath, we specialize in bathroom design, so we can offer expert advice on how to make your space the best it can be. One thing that makes a big difference in bathroom design is the countertops, and in this article, we'll be going over some of the advantages that quartz bathroom countertops can provide.
Waterproof- When it comes to choosing what materials to use in your bathroom, resistance to moisture is a key consideration. You want bathroom surfaces that resist moisture (as the humid environment makes this space an ideal spot for mold growth) and that are easy to clean of any soap scum or other stains. Our team at Complete Kitchen & Bath offers quartz bathroom countertops that are entirely waterproof and never need to be resealed to give you the easy maintenance and peace of mind you deserve.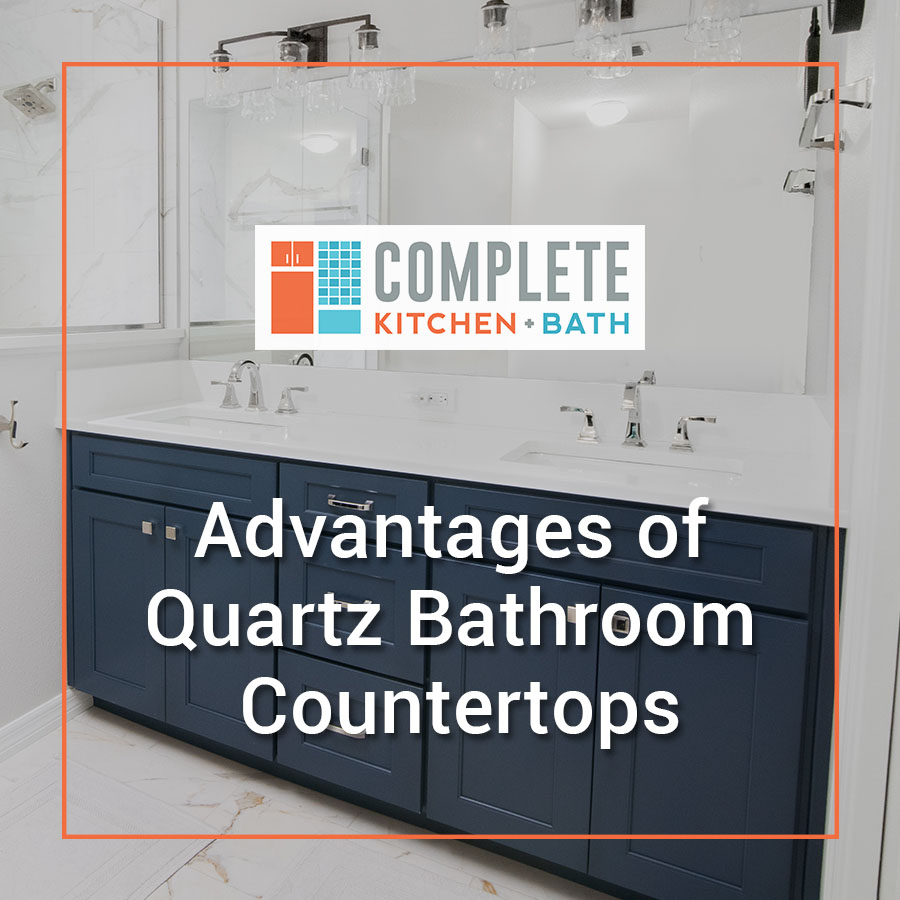 Customization- Another advantage of our quartz bathroom countertops is that they are highly customizable. While natural stone like granite does offer a range of options for colors and patterns, due to the logistics of quarries and shipping, it can be difficult to get your hands on the design that perfectly suits your other décor. Quartz, on the other hand, is a man-made material that can be manufactured much closer to home, and with a greater degree of personalization.
Ease of Maintenance- As we at Complete Kitchen & Bath alluded to above, a third advantage of our quartz bathroom countertops is that they are extremely easy to maintain. Unlike granite, which is naturally porous and requires regular resealing in order to stay stainproof, quartz countertops contain resins that act as a permanent seal. Your quartz counters will stay completely waterproof and stain-resistant throughout their lifespan, and require nothing more than a simple wipe-down to stay clean.