Custom bathroom cabinets come in a range of colors, styles, and options.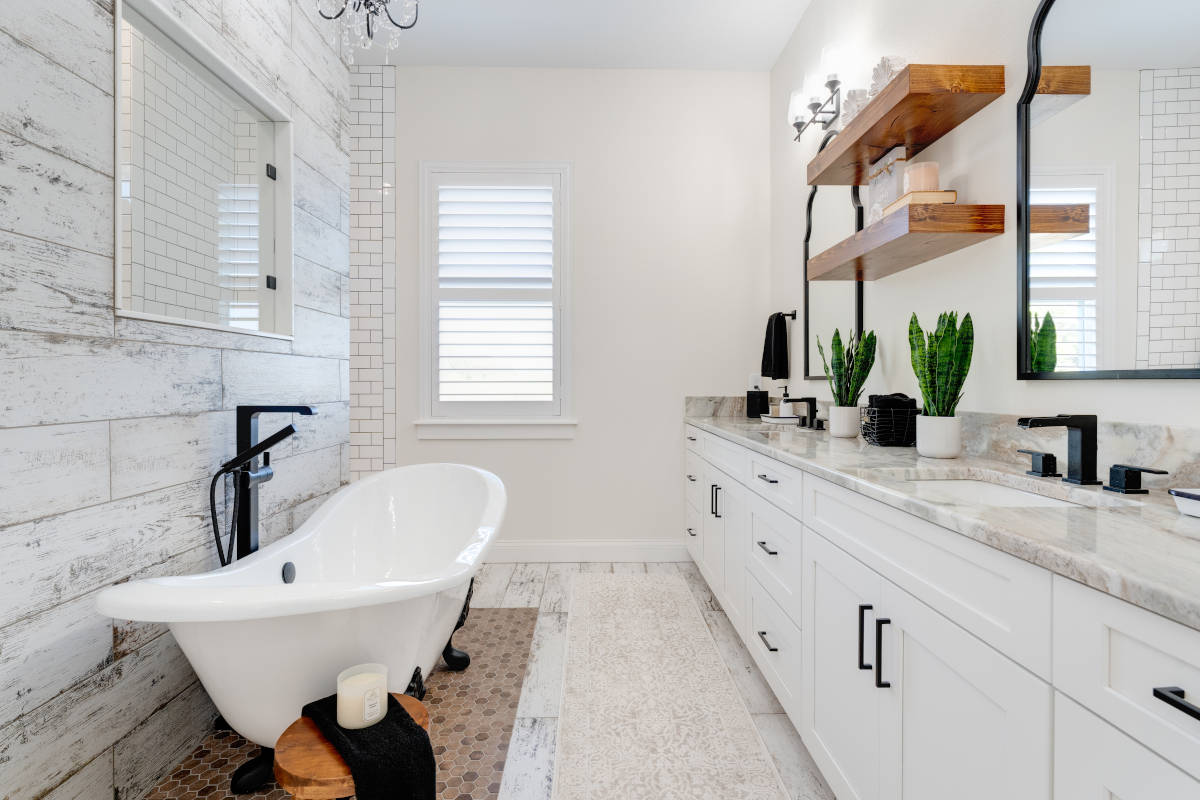 Cabinets are the main focal point of the bathroom. They serve a visual purpose as well as a functional one, providing space to store essential items within easy reach. Although prefabricated cabinetry is less expensive than custom cabinetry, you sacrifice a lot by choosing the former option. Custom bathroom cabinets add more value than prefabricated cabinets, and they're much more functional. When you look at a bathroom with custom cabinetry, you'll notice that the cabinets fill the available space perfectly. They're custom fit to the space, providing more room for storage.
Custom bathroom cabinets come in a range of colors, styles, and options. Although stock cabinets may be available in a range of combinations, you're still limited by the materials offered. The finished product may not look exactly how you hoped, since it is built on an assembly line as part of a batch. Non-matching finishes and materials are common in the prefabricated cabinet space. But when you choose custom cabinetry, you get a truly custom-made product based on your desires and specifications. All pieces will be crafted and finished at the same time, resulting in consistency and visual appeal that stock cabinetry can't match.
With so many advantages, it's easy to see why property owners prefer custom bathroom cabinets. Our team at Complete Kitchen & Bath can help you take advantage of the benefits of custom cabinetry in your Winter Haven, Florida home. We can install new cabinetry as part of a larger remodeling project or as a standalone task. Contact us to request an estimate.
---
At Complete Kitchen & Bath, we install custom bathroom cabinets in Lakeland, Winter Haven, Auburndale, Bartow, Plant City, Davenport, Lake Wales, Valrico, and all of Polk County, Florida.