Enjoy the many benefits of granite bathroom countertops fabricated and installed by our experts.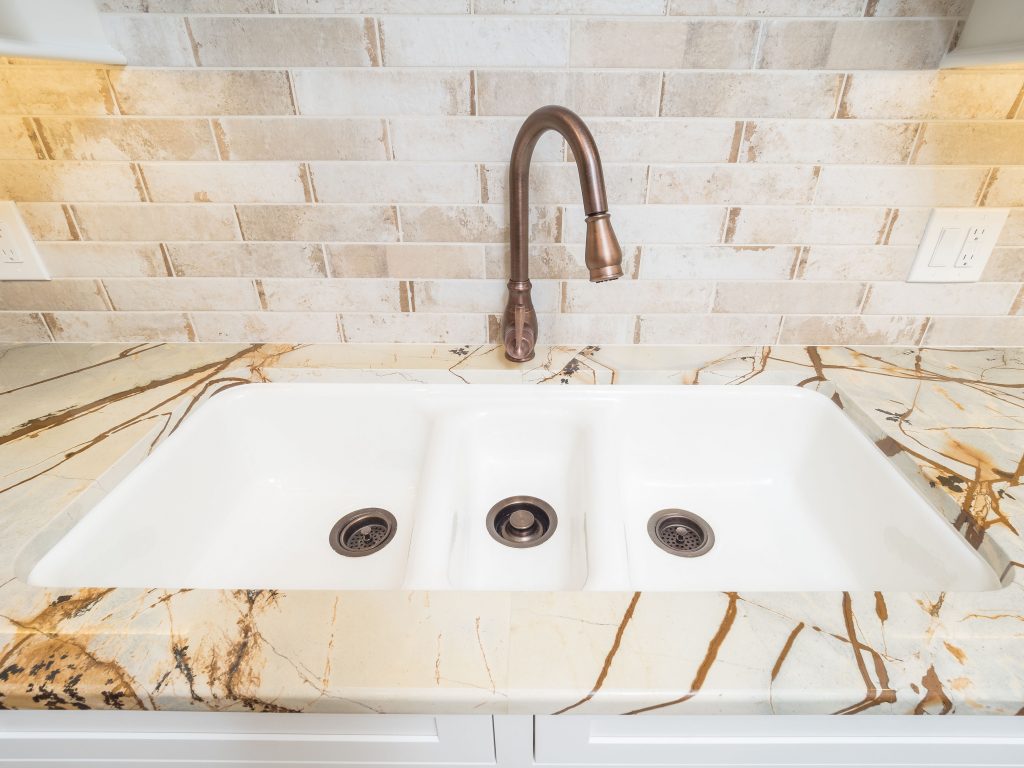 Selecting the best countertops for your bathroom is an important decision. One choice that is sure to please for years to come is granite bathroom countertops. Granite offers many great benefits that make them perfect for your perfect bathroom space:
Style – Granite bathroom countertops are always a mark of sophistication and beauty. They will add class to any bathroom design and are highly sought-after by new homeowners. Also, when you choose countertops from us at Complete Kitchen & Bath, you will be able to select the exact piece you want used in your home, so you can be certain it is just what you want.
Versatility – Granite countertops come in a wide array of colors and patterns, including many neutrals. You will be certain to find something that complements the rest of your bathroom design.
Durability – One of the hardest materials available, granite can hold up to all the wear and tear you'll put on your countertops. They will look great for years to come, and if they ever do get damaged, repairs are possible.
Ease of maintenance – So long as you have your countertops installed and sealed properly by professionals, like our team at Complete Kitchen & Bath, they will be stain- and bacteria-resistant and can be easily cleaned with soap and water.

Here at Complete Kitchen & Bath, we have had our own fabrication shop since 2013, where we do custom templating, polishing, and stone finishing. All of the work both in our shop and in your home is completed by talented and highly skilled professionals who share our dedication to hard work and attention to detail. If you need new countertops in Valrico, Florida, we know you will be pleased with your granite bathroom countertops from us at Complete Kitchen & Bath.  
---
At Complete Kitchen & Bath, we install granite bathroom countertops in Lakeland, Winter Haven, Auburndale, Bartow, Plant City, Davenport, Lake Wales, Valrico, and all of Polk County, Florida.